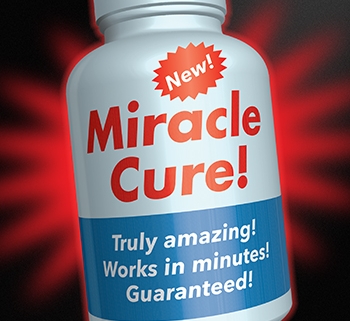 The Ultimate Guide to Spotting Dietary Supplement Scams
Over the last few decades, the market of dietary supplements has seen immense growth, from a thousand products to over fifty-thousand products.
A study states that 3/4 people around the globe which includes 4/5 elderly and 1/3 children are taking Dietary Supplements. With the growing health awareness and nutrition information available on the internet or other media channels, many consumers are taking their personal health and nutrition decisions into their own hands.
Nowadays people are getting more anxious about their appearances; they have become less patient and don't want to exert themselves working out or have a properly balanced diet. They aim at getting quicker results, with fewer efforts.
Here, dietary supplements come into the picture. There is a limitation to law enforcement and regulations that can prevent any producer from labelling and selling a product under the term "dietary supplement." The marketing of such supplements is so savvy that at this very moment someone is falling prey to such health scams which are bombarded on us through TV commercials, print ads, online ads, stores, etc.
This has given much leverage to carry out the Dietary Supplement scams and earn money at the cost of people's health without being spotted. Government bodies are now alerting people about harmful dietary supplements.
They are regulating it for quality, as there are potential risks of taking these nutritional supplements without consultation. These supplements interfere with existing medications; many of them might be contaminated with heavy metals.
In addition to this, there is a chance of one getting addicted to these supplements; overuse might increase the rate of cancer, bone fracture or many other diseases. Therefore, they are warning people to be aware of "False claims, unknown ingredients, and potentially harmful products.
The big question here is how to spot such scams in dietary supplements? Or how do you know what a safe supplement is?
Well, the first question is, should we be taking the supplements at all? Make sure your doctor knows that you are taking them as they can interfere with the ongoing medications; secondly, no organization recommends supplements for an average person.
It's important to remember that dietary supplements are designed to supplement your diet, not to replace nutritious foods.
"Supplements can enhance a diet where there are shortfalls, but a handful of vitamin, mineral or other dietary supplements can never take the place of a healthy diet," says David Grotto, RD, a spokesperson for the American Dietetic Association (ADA).
Still, some people may require supplements as the vitamins/minerals are hard to get in adequate amounts in a balanced diet as well. These groups include pregnant women, nursing mothers, strict vegetarians, People with food allergies or intolerances, Senior citizens—those with diseases such as cancer, or kidney, cardiovascular, or bone disease.
The following mentioned points are the ultimate guide to spotting Dietary Supplements Scams, allowing the consumer to sift through nutritional claims by being smart, aware and careful, to identify and avoid the health scam and make the best decision for his or her health. You need to look out for the following red flags:
Be aware of the claims like a quick fix or scientific breakthrough, cure-all or no-risk money-back guarantee or claims that are too good to be true. Here the seller promises immediate, effortless and guaranteed results.
Also, if the product claims to cure a wide range of un-related diseases such as arthritis, Heart disease, diabetes, Alzheimer's, cancer, HIV/AIDS, be suspicious. Many of these severe diseases don't even have a cure.
Customer testimonials as well as doctors played by actors claiming amazing results. Also be especially careful on the internet, potentially harmful ingredients Steroid, prescription drugs, other unlisted chemicals. These are not even listed on the labels. Check if the promoters provide testimonials or details of patients who have been cured.
Promotional materials filled with scientific-sounding terms such as "glucose metabolism" or "thermogenesis" is used to mislead the consumers.
Cross verify the vitamins and minerals dose prescribed to you with actual Dietary reference intake. If the recommendations are in line with the DRIs, then the sources are reliable.
Check if they are not self-proclaimed "health advisors"? See that the dietician is registered; insist on identification and professional credentials.
Dramatic statements made by the reputed scientific organizations. Words such as miracle, secret, used in the advertising to appeal to one's emotion. The product is promoted as "natural," claiming it will help "detoxify," "revitalize" and "purify" your body, etc.
Using the approval of Government bodies as a part of the marketing plan of any product is illegal, so don't fall for it if any advertisement claims to have that approval.
Also check if it is registered with the Government body, as it is compulsory. You can ask for the proof of registration or product listing.
See if the producers are asking for an advance payment claiming to have minimal stock with them.
Check the online presence of the company. Check if they have a good website. Cross verify that they are not using a well-known company name to trap you. Look for the earlier feedback given by the consumers. Do look for signs of fake news.
Extreme claims about a product are a big no. For example, burning 5000 calories a day to promote the products for weight loss. Reduce your Blood pressure by 50-60 points, etc.
Read the terms and conditions carefully, including the fine print, and make sure there are clearly stated steps for cancelling the subscriptions. Payments with credit cards provide much better fraud protection than debit cards. Don't give out your personal information for an exchange of a free offer. Keep checking your credit card statements so you can know if you are being charged for anything you didn't order. If that happens, report it to your respective bank.
It is always safe and advised to consult a doctor before taking any dietary supplement. Also, in case you are facing any side effects after taking dietary supplements, contact your doctor immediately. Unless you've talked to your doctor about potential side effects and interactions with any legitimate medications, you're taking don't use any dietary supplements.
At Enovate Biolife, our proprietary ingredients are 100% US FDA-GCP compliant and have clinical studies published in reputed international journals.
To learn more about the ingredients we offer, email us at info@enovatebiolife.com
https://enovatebiolife.com/blog/wp-content/uploads/2021/01/blog-7.jpg
453
350
jayesg
http://enovatebiolife.com/blog/wp-content/uploads/2020/06/enovate-logo.png
jayesg
2021-01-18 11:07:55
2021-01-18 11:12:03
The Ultimate Guide to Spotting Dietary Supplement Scams