Lanconone®: Game Changer in Rapid Joint Recovery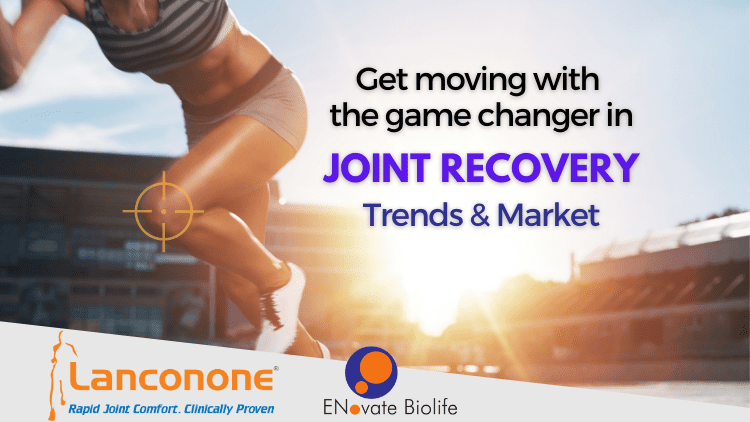 Sports nutrition supplements with joint health claims were one of the top ingredients by market share within the joint health supplement category. Lanconone®​ finds itself in this sweet spot as it is the only natural ingredient clinically proven to give rapid and sustained joint comfort. It is the first and only blend of Ayurvedic botanicals that boasts of same day effect for joint recovery.
Learn about this exciting game-changing ingredient that is clinically proven to provide joint comfort at par with NSAIDs like Ibuprofen but without the side effects.
Enovate Biolife may use your contact data to keep you informed of its products and services by email. You can withdraw your marketing consent at any time by clicking the unsubscribe link in such email.